Since 1997, we've been asked a lot of great questions. Please see below for the questions we receive the most often. If your question isn't listed below, please contact us and we will be happy to answer your question(s).
m4u-keys-lock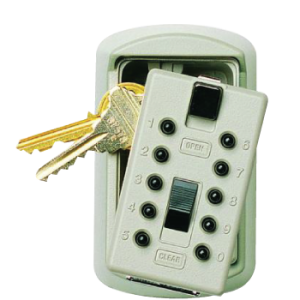 Do I Need To Be Home At The Time Of Service?
At Maid 4 You we realize you have a busy schedule. If you are unable to be home at the time your housekeeper arrives simply provide us with instructions so they can gain access to perform your cleaning. We recommend purchasing a key lockbox to provide dependable access for your housekeeper on an ongoing basis. Lockboxes can be purchased at Ace Hardware, Home Depot or Lowes. The lockboxes are very easy to install and have combinations that can be customized by you.
Do I Need To Provide Cleaning Supplies And Equipment?
All of our home cleaning professionals come equipped with all regular cleaning supplies and equipment. If you have a particular product you would like used during your cleaning, simply provide that product to the housekeepers and they will be glad to use that product.
What Will The Housekeeper While They Are At My Home?
Every customer has different needs. That is why at Maid 4 you we give you the freedom to customize your service to fit your individual needs. You make the list and your housekeeper will do the work. Simply provide them with a check list and they will get the job done. (Download Sample Checklist)
Some projects like windows, inside refrigerator and inside the oven do require additional charge. Please call our office if you would like any of these extra projects added to a service.
Our housekeepers can perform inside window washing upon request. Unfortunately, they are not equipped to do outside windows. If you need outside windows washed please contact our office and we will coordinate having our professional window washer to come to your home to perform this service.
What If I Need To Change A Scheduled Cleaning?
No problem! If you know that you are going out of town or need to skip a service, we appreciate as much advance notice as possible. If you give us a two-day notice we can find a one-time cleaning to fill your housekeepers schedule during your absence. If your housekeeper is locked out at the time of a scheduled service we do have a $25 fee to help compensate your housekeeper for gas and drive time.
Will The Same Housekeeper Clean My Home Each Visit?
Yes. As long as you are satisfied with the housekeeper we have assigned we will not make any changes. In the event your regular housekeeper is unavailable or if you wish to change your current housekeeper, Maid 4 You will substitute the housekeeper with a fully screened replacement upon verbal notification.
Is Tipping Required?
We leave that up to you. If you feel you housekeeper is providing you with the service you deserve then feel free to leave a tip. We know tips are always appreciated.
How Do I Pay For My Service?
We accept cash, Visa/MasterCard and checks (made out to Maid 4 You) as payment.
Do We Need To Prepare For Our Service?
Picking up clutter and doing dishes in advance can help your housekeeper focus their attention on the major projects that need their attention.